Lamson Pneumatic Tubes Document Part 3
SINGLE POWER PLANT, CAPACITY, 25 INDEPENDENT STATIONS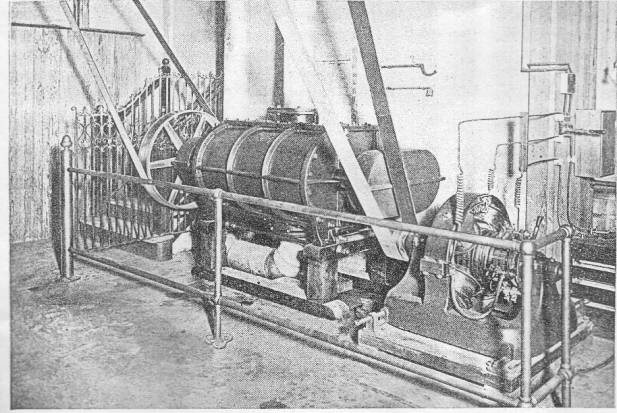 S. S. PIERCE & Co., BOSTON, MASS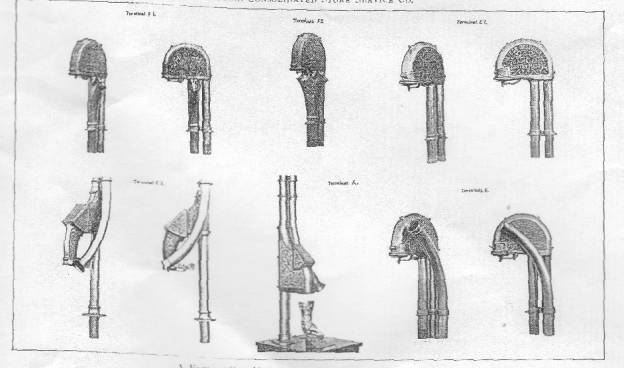 A FEW OF OUR VARIOUS TERMINALS FOR 2 ¼ INCH TUBES
Tubes are labeled Meteor Despatch Co. Boston, Mass
LAMSON CONSOLIDATED STORE SERVICE CO.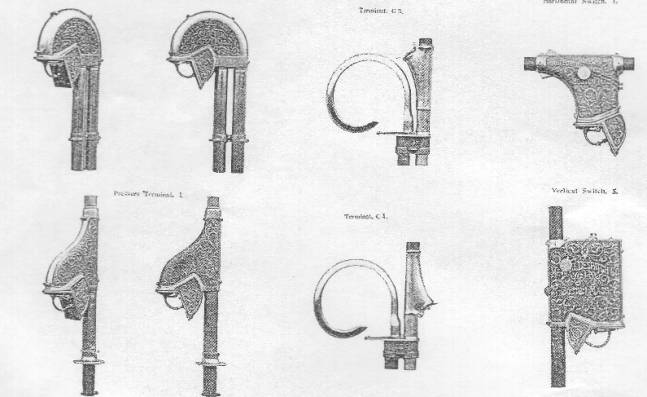 A FEW OF OUR VARIOUS TERMINALS FOR 2 ¼ INCH TUBES
Tubes are labeled meteor dispatch co. Boston, Mass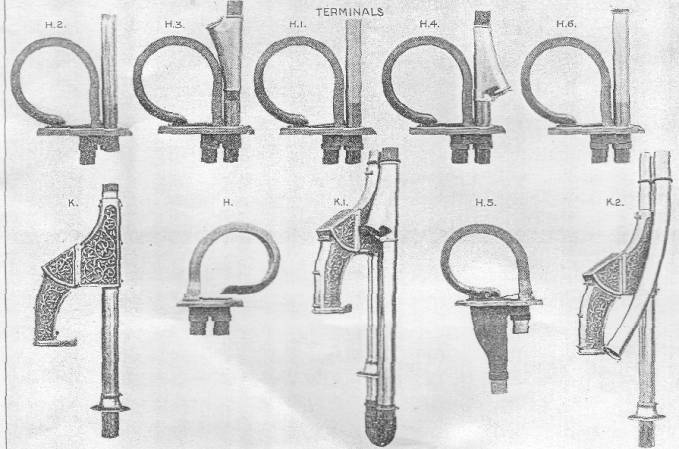 A FEW OF OUR VARIOUS TERMINALS FOR 3 INCH TUBES
Pneumatic Tube Steam Inspirator System.
This system is used extensively on small plants consisting of from one to five or six lines where it is desirable to save the expense of a Steam Engine or Motor and Blower.
The points in its favor are simplicity and low cost of construc­tion. The efficiency of this system is nearly as great as in those run by blower and as much pressure can be obtained.
It is desirable to have a steam pressure of not less than fifty pounds.

Foot Powered Pneumatics
We wish to call special attention to our FOOT POWER PNEU­MATICS, which are used very largely in the smaller stores as a Cash Carrier and also extensively in Newspaper offices and Banks, for sending copies, bank books, etc. from one floor or department to others.
This system is much less expensive than the foregoing, but is most efficient and admirably adapted to places requiring less frequent service and where steam or electric is not available.
We also make WATER POWER 'SYSTEMS, something better than the foot power but of lesser capacity than the higher cost steam or electric plants. This is well adapted to places having a water pressure of 40 pounds or more to the square inch.
FOOT ‑ POWER PNEUMATIC TERMINALS FOR SINGLE LINES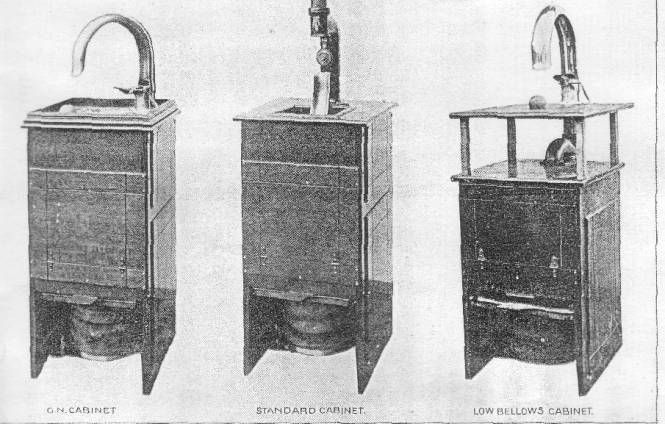 LAMSON CONSOLIDATED STORE SERVICE CO.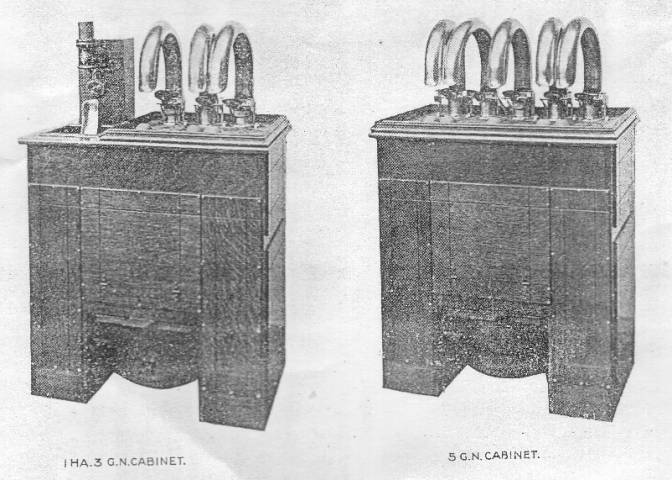 FOOT ‑ POWER PNEUMATIC TERMINALS FOR SEVERAL LINES
WE ARE SERVING MOST SATISFACTORILY AND SUCCESSFULLY:
BANKS, HOTELS, CLUB HOUSES.
NEWSPAPER OFFICES, TELEGRAPH AND TELEPHONE OFFICES
LARGE MANUFACTORIES, OFFICE BUILDINGS,
PUBLIC LIBRARIES, CITY HALLS AND STATE HOUSES,
RETAIL STORES, BOTH LARGE AND SMALL,
THROUGHOUT THE UNITED STATE AND CANADA.
We own nearly one hundred patents pertaining to pneumatic tube apparatus, and with a large factory fully equipped with capable and skilled engineers, draughtsmen, mechanics and modern machinery, we can guarantee that whatever we undertake will be carried through by the latest and best methods and in a good and workmanline manner.
Plans and estimates for your system cost you nothing.  We solicit inquiries and will gladly send our representative. Gratis.  Lamson Consolidated Store Service Co.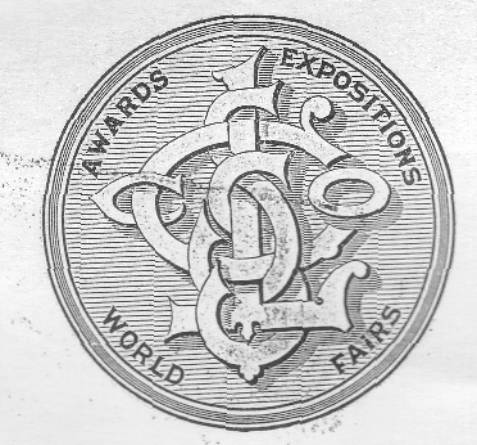 LAMSON CONSOLIDATED STORE SERVICE CO.