Lamson Pneumatic Tubes Part 1
Scanned January 1, 2005 from an original Lamson Sales Document from around 1930.  All photos and captions have been OCR into this document.  This is really great stuff.
Almost none of these systems still exist.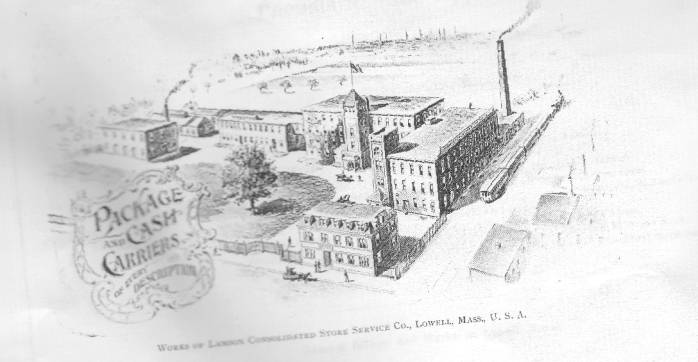 Lamson Consolidated Store Service Co.
MANUFACTURERS OF
Pneumatic Tube Apparatus
OF EVERY DESCRIPTION.
Boston, 89 State St.
New York, 23 E 14th Street
Philadelphia, 301 Penn Mutual Bld'g.
Baltimore, 225 West Fayett St.,
Pittsburgh, 352 Fifth Ave.. Room 14.
Rochester 604 and 606 Granite Building,
St. Louis, Mermod-Jaccard Building.
Kansas City 57 Schulte Building.
Dallas, 233 Elm Street.
Chicago. 1325‑1326 Marquette Bld'g. Adams and Dearborn Streets
Detroit, 1211 Majestic Building.
Denver, 1858 Stout Street.
Minneapolis, 242 Nicollet Avenue.
Cincinnati, 120 Longrworth Street.
Indianapolis. 31 Virginia Avenue.
Cleveland, 23 Vincent Street.
San Francisco 120 Sutter Street
General Offices and Works at Lowell, Mass.
THIS PHAMPHLET IS Designed to illustrate a few facts in connection with Pneumatic Tube Apparatus.  It will not enter into an extensive description of the device but will en in a concise way to give, the reader a few hints regarding its great utility and adaptability to certain lines of trade.
Use Of the Pneumatic Tube as a medium for conveying Cash, Messages, Parcels, Orders, Etc., has become so general in our large retail stores that we feet no introduction to that class of service is necessary. It is for its use in other avenues that we would call your special attention.
After years of experience, and spending many thousands of dollars and meeting with repeated failures and disappointments we have brought ourselves into a position where we can successfully adapt our service to any class of business that requires rapid and positive communication between two or more points.
As Applied To Larger Retail Stores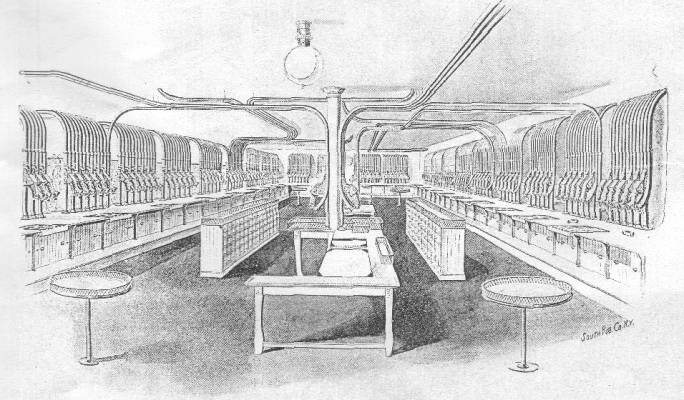 CASH ROOM ARRANGED FOR 250 INDEPENDENT STATIONS.
As Applied To Larger Retail Stores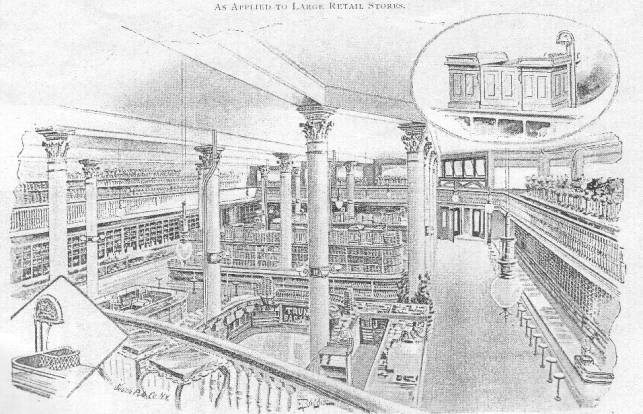 A GLIMPSE OF ONE SECTION OF R. H. WHITE & CO.'S MAMOUTH STORE
As Applied To Grocery Stores Etc.
CASH ROOM FOR 17 STATIONS‑INDEPENDENT LINES.
As Applied To Grocery Store, Etc.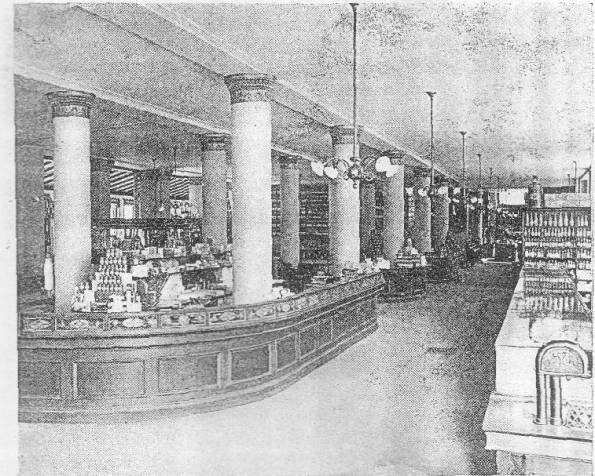 GENERAL VIEW S. S. PIERCE CO'S STORE, BOSTON MASS.
As Applied To Clothing And Furnishings Stores, Etc.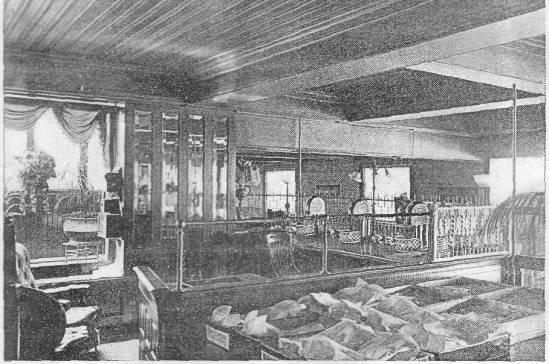 CASH ROOM FOR 15 STATIONS, COMBINATION SYSTEM